:: Products
:: Case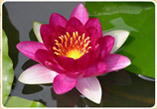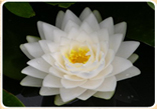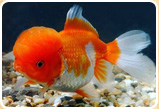 The customers are the best teachers !
The
Waterlily
, Lotus ,
Goldfish
, Koi are the very importance and familiar in the
horticulture
of pondplants and pond fish. There are more than 400 variety of waterlily around the world, and more than 200 variety in China, most from the oversea. And the many many of
Lotus
of the oversea are from China. The goldfish, Origined from China,the Koi, come from Japan. These would be the reflection of the culture intercommunion between the different Culture.The lotus has the very importance signification in the East Culture.You will find the Throne of Sakyamuniis is the Lotus Blooming Flower. In the long long before, Song Dynasty(A.D.960-1279), the Goldfish are the pets of Emperor Families.Now they go to the everywhere of the world. These organic combination are real the present of The GOD.
Wuhan Science Master Technology Co.,Ltd, the professional corporation of Ornamental Fish,Pondplants,Sphagnum Moss,has been devoted to these for more than the decades, since 1991.We are the early exploiter of wild ornamental fish and the pondplants of the exporter of China.From the hobbies, the enthusiasts, the collector, the course of developmentis has fulled with the happies and hardships. We give sincerely thanks to our friends of the domestic and the oversea,our families, our staffs. Your friendship,Your help, your hard work, win the all these.
Now we have ourselve Farm. It is 15 ha., the besides of Wuhan suburb, the biggest city in the centre of China.We provide the differente size Chinese goldfish, the Japanese Koi, the comets and water lily, lotus, marginal plants, tree peony.We have the interrelated products for the horticulture, Sphagnum Moss, the art stone of Garden, the pots, etc..All exporte and wholesale products are grew and bred by ourselves, include the Shagnum moss. About the Moss, we have cultivated them in the high altitude mountain area.So we are not only Collector, but also we are the grower.
We are the authorized Exporter Corporation of plant and Ornamental Fish by the General Administration of Quality Supervision, Inspection and Quarantine of the People's Republic of China(AQSIQ).The Registration No. is 4200ZM002, 4200/AC018.
We pride of ourselves on our farm management and work efficiency.We have the ability to translate into the right solution to support your desire. Please visit our website for the details of services, benefits products, and good prices.